Guitars Of Pikesville
"Guitars of Pikesville, a Pikesville and Baltimore area guitar shop and Larrivee guitar dealer, offers Fine Acoustic Guitars, Lessons & Classes, Set up services, Supplies & books and Community activities."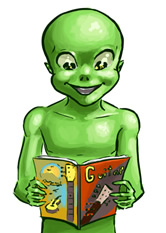 Visit Me on Facebook
Temple Emanuel will welcome Flavio Sala, Guitarist Extraordinaire, to the next TESCA Concert on Saturday, December 13th at 7:30 p.m.
Tickets are $20 at the door. This is at Temple Emanuel. For further info email Tescaconcerts@gmail.com.
Guitars of Pikesville is offering 5 fabulous activities at varying times in the shop every month.
We are taking 25 reservations per activity at $10 per reservation. Reserve slots with cash or check. Charge will be fine if there are multiple reservations. I need to have reservations made ASAP and they are on a first come first serve basis.
Here are the events for December...
December 7th Sunday - Guided Jam Session1 with JP – 6PM to 8PM – The focus is on practicing improvisation, vocal interpretation and creative listening. More info to be provided in the event description to follow.
December 13th Saturday night 7PM to 9PM - Guided Jam Session2 with JP – 6 to 8PM – The focus is on practicing improvisation, vocal interpretation and creative listening. Same as above on a different night.
December 14th Sunday night. 6PM - Jewish music beginner sessions: teaching and playing melodies from various Jewish traditions on a variety of instruments. Ability to play melodies on an instrument is a prerequisite as is knowing the names of your notes. We will play by ear. Reading is not required but a recording device will be helpful. This will be a melody driven session and no more than one chordal accompanist and one percussionist allowed. Note: Irish sessions and Old Time Music sessions work well because groups play the tunes together. We will start this with music from Jewish Traditions. Be part of this significant new movement.
December 21nd Sunday 6PM Linda Baer in Concert – Last time Linda came she filled the house and was MAGNIFICANT! Don't miss this Chanukah concert!
December 27th – 7:PM Guitars of Pikesville Showcase – Friends of Guitars of Pikesville perform in an evening hosted by Maaravi / Polak.
Please pass this content on to all of your friends.