Guitars Of Pikesville
"Guitars of Pikesville, a Pikesville and Baltimore area guitar shop and Larrivee guitar dealer, offers Fine Acoustic Guitars, Lessons & Classes, Set up services, Supplies & books and Community activities."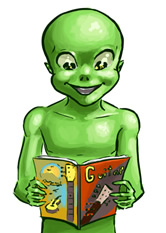 For December...
Sunday night Jams 6:30PM -
Tuesday Open Mic (original and traditional music)
December 1, 22nd, 29th – 6:30PM sign up 7PM Music.
Saturday night Concerts in December are at 8PM
Dec 5th – The Monthly Showcase Concert with a Light Show and cookies!!! (Features Ma'aravi/Polak and the GOP House band)
Dec 12th – A mandolin concert with Joel Michael Schwartz $10 (Ma'aravi/Polak to open)
Dec 19th – Hiroya Tsukamoto in concert (Ora Chaya opening) $15
Dec 26th – TBA

Plan to spend Saturday nights here at Guitars of Pikesville
Special Concert Tuesday December 15th
Guitars of Pikesville is proud to present THE PROMISED LAND -- the first HEBREW language tribute to the Grateful Dead & Jerry Garcia.
ADVANCED TIX: $12
AT THE DOOR: $15
SEND PAYMENTS VIA PAYPAL:
See event listing...
The Promised Land: The Grateful Dead / Jerry Garcia Hebrew Project is a 2015 album by Sagol 59 and Ami Yares, featuring Hebrew language covers of songs by The Grateful Dead and Jerry Garcia.

DEBUT ALBUM WILL ALSO BE ON SALE AT THE CONCERT for $12

Sagol 59 is known as the "Godfather of Israeli Hip Hop" as well as an avid Grateful Dead Fan. Ami Yares is folk musician who spent nine years performing American music in a variety of different groups across Israel. Together, they created a beautiful tribute to one of America's most beloved bands.


More TBA