Guitars Of Pikesville
"Guitars of Pikesville, a Pikesville and Baltimore area guitar shop and Larrivee guitar dealer, offers Fine Acoustic Guitars, Lessons & Classes, Set up services, Supplies & books and Community activities."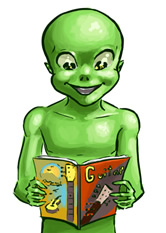 Here is the calendar of events as it stands right now:
Sunday April 26th – 6PM Improving tone Workshop, discussion and guided jam. Topics include warmup and practice, playing for sound, pick, fingers and hybrid approaches, comping, lead playing and finger solo techniques for guitar.
https://www.facebook.com/events/805426206216715/
Sunday 6PM May 3rd – Music and The Law with Attorney Rabbi Shmuel Simenowitz – What you need to know.
https://www.facebook.com/events/940362985998664/
Sunday May 10th 6PM – Concert Holly Mongomery Duo!
https://www.facebook.com/events/660045877460958/
SPECIAL CONCERT Wednesday May 20th Richard Smith in Concert!!! $20. Make your reservations in cash ahead of time if you want to be absolutely assured that you have a seat with your name on it. YOU DO NOT WANT TO MISS THIS!!!
https://www.facebook.com/events/332411360301682/
Sunday May 17th 6PM- Jam with Rick – An informal Jam
Closed on Sunday the 24th for Holiday (Shavuot)
Sunday May 31st 6PM Concert: Steam Theory with Jason Denkevitz and Michael Esposito.
Most events are Sunday evenings at 6PM. A $10 (or whatever you can do) contribution will help assure that we pay the rent and keep Guitars of Pikesville running.
Josh
Guitars of Pikesville
410-415-5400