Guitars Of Pikesville
"Guitars of Pikesville, a Pikesville and Baltimore area guitar shop and Larrivee guitar dealer, offers Fine Acoustic Guitars, Lessons & Classes, Set up services, Supplies & books and Community activities."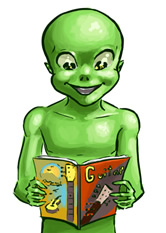 Visit Me on Facebook
March Events
All events below this take place Sunday Nights at 6PM
March 1st
Guided Jam Jam with JP
with a 20 minute or so opening by our friend Yoni from Texas! "Songs from when county radio was country"
March 8th
Folks in a Club: Performance / Jam : the focus will be on Traditional music and original music in the folk traditions.
Come sing play and bring poetry to read. Hosted by the Guitars of Pikesville House Band. Call me if you'd like to perform.

Sunday March 15th
Woody Lissauer in Concert (Miriam Ma'aravi opening)
Woody is a great singer/songwriter/musician. Don't miss this one.
Sunday March 22nd
Jam with Rick and friends. An informal friendly jam.

Sunday March 29th
A Mixed up Evening with JP. Performance/Jam, group music lesson/discussion/, poetry/ Surprise guest etc...
A $10 contribution will help pay the rent here at Guitars of Pikesville. The purchasing of reservations for public use is appreciated.
Please pass this content on to all of your friends.