Guitars Of Pikesville
"Guitars of Pikesville, a Pikesville and Baltimore area guitar shop and Larrivee guitar dealer, offers Fine Acoustic Guitars, Lessons & Classes, Set up services, Supplies & books and Community activities."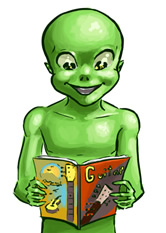 Visit Me on Facebook
All of these activities are Sunday nights at 6PM.
Jan 18th – Guided Jam
Jan 25th – SETH KEIBEL KLEZMER TRIO – TALK AT 6pm – CONCERT AT 7PM. Seth is a GREAT Klezmer clarinetist.
He will be joined by Michael Raitzyk on guitar and Bob Abbott on bass. Advanced reservations recommended. $10.
February 8th Holly Montgomery Duo - (Miriam Ma'aravi opening)
February 15th - Beatnick Cafe - performance/jam with The Polak Family - Rabbi Shuviel Ma'aravi and others TBA
February Feb 22nd - Experience Rodney Kelley - Talk/workshop followed by concert
https://www.facebook.com/events/842142269161400/?ref_dashboard_filter=upcoming
A $10 contribution will help pay the rent here at Guitars of Pikesville. The purchasing of reservations for public use is appreciated.
Please pass this content on to all of your friends.