Guitars Of Pikesville
"Guitars of Pikesville, a Pikesville and Baltimore area guitar shop and Larrivee guitar dealer, offers Fine Acoustic Guitars, Lessons & Classes, Set up services, Supplies & books and Community activities."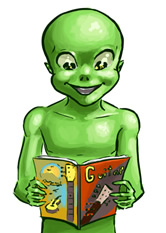 Here is the calendar of events as it stands right now:
Sunday May 10th 6PM – Concert Holly Mongomery Duo!
https://www.facebook.com/events/660045877460958/
SPECIAL CONCERT Wednesday May 20th Richard Smith in Concert!!! $20. Make your reservations in cash ahead of time if you want to be absolutely assured that you have a seat with your name on it. YOU DO NOT WANT TO MISS THIS!!!
https://www.facebook.com/events/332411360301682/
Sunday May 17th 6PM- Jam with Rick – An informal Jam
Closed on Sunday the 24th for Holiday (Shavuot)
Sunday May 31st 6PM Concert: Steam Theory with Jason Denkevitz and Michael Esposito.
Most events are Sunday evenings at 6PM. A $10 (or whatever you can do) contribution will help assure that we pay the rent and keep Guitars of Pikesville running.
Josh
Guitars of Pikesville
410-415-5400